Thousands of types of checks
The artificial intelligence that powers Perfect Tense suggests more spelling and grammar corrections than any other solution, including hard to catch errors that could easily be missed by a human.
Perfect Tense covers thousands of types of errors from simple spelling mistakes to verb disagreements and commonly misused words (like there, their, they're).

Medical dictionary
Our extensive medical dictionary is compiled from multiple sources and is updated monthly to ensure the most comprehensive and current terminology.
Our technology uses the dictionary to understand complex medical terminology in order to ignore correct terms as well as suggest accurate corrections on technical topics.

Custom guideline detection
Perfect Tense can be tailored to address redundant guideline mistakes, such as expanding abbreviations and acronyms, changing the point of view, and more.
We work with enterprise clients to develop custom guideline corrections to further improve the efficiency of their workflows.

Control text quality
Perfect Tense helps you enforce quality control by giving you the ability to block the submission of text until all mistakes have been addressed.
This feature requires that all text meets a certain mistake threshold before it is ever submitted, ensuring a higher level of quality at any step along a workflow.

Complete medical compliance
Perfect Tense offers a BAA as well as a zero data retention policy for companies who require HIPAA compliance and other medical security considerations.
The protection of our clients' information is our top priority, so we have administrative, physical, and technical safeguards in place to properly protect the safety and confidentiality of all information in our control.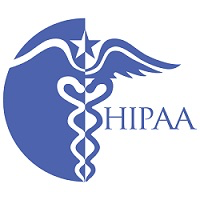 If you have any questions about our security standards and safeguards, visit our HIPAA page or contact us.
Simple installation
Perfect Tense fits directly into any platform or system to offer all users an intuitive way to quickly address errors.
Our solution was designed to be compatible with any online system regardless of how it was built. The integration itself is as easy as 1-2-3.

If you want more control, we also offer Perfect Tense as a fully-featured medical spell check API.